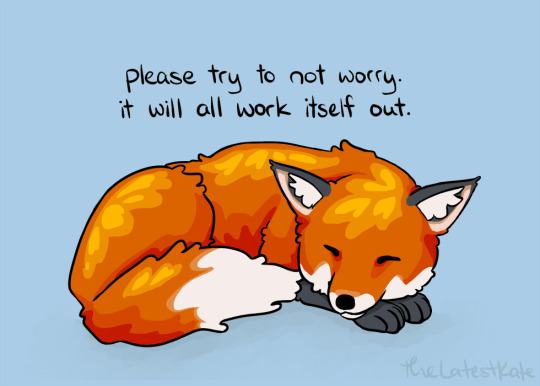 Hello! Yes, another late post – sorry! I've had a crazy-stressful week, with some unexpected medical stuff and a major assignment due in. Now that most of this is out of the way, I've finally got time to sit down and write an update…so, here we go:
-I guess I have to be honest – I'm still not doing fantastic about the run of bad luck we've had lately, and am finding it pretty hard to talk about it general (except on here, I guess). What's been hardest for me is seeing how upset my hubby is, and it's going to be hard to change that until he is able to figure out what he'll be doing work-wise next year. The feeling of helplessness about the situation is weighing us down, especially when he clearly deserves to be happily and permanently employed in whatever field he decides to follow. I'm still finding myself getting upset every couple of days about how unfair and disappointing it's been, and that we don't know what is ahead next for him/us. This could place so much of our future on hold, which we were so ready to start going after next year. We're trying to find happiness in the simple things, but it's so difficult to remain positive when careers are a massive part of life, and it's so uncertain for us at the moment. That being said, we are fortunate to both have steady wages for the rest of the year, so we should be thankful. It's just a very emotionally exhausting time at the moment. That being said, the love we have for each other is stronger than ever, even through all of this, and we're so lucky to have each other's support as we deal with this rough patch in hubby's work situation. This is making us so strong, and we're thankful that, no matter what happens, we have each other.
-In light of our dampened spirits, I made it a priority to get outside and exercise last week. I managed to get to Curves three times a week, and have a decent lunch break walk for all my working days last week. I've maintained my progress, which is a miracle based on all the stress I'm currently feeling. Exercising really helps me to take my mind off things, or even get it out of my system (even for an hour or two). Now my studies are almost at an end for the year, I'm hoping to resume my normal exercise regime of four times a week, and finally start back at my yoga.
-Earlier this week, I got an unexpected surprise. My diabetes specialists have wanted to put me on a Continual Glucose Monitoring device (CGM) so they can see my blood glucose levels over a 24-hour period. The CGM device is inserted under my skin (like my pump) on the opposite side of my stomach to where my pump is located. The CGM then constantly checks my blood sugars and sends it directly to my pump, where it is graphed and insulin levels adjusted (so, rather than just relying on my blood glucose checks I use my fingers for, we're getting a crystal-clear view of my sugars for 24 hours over six consecutive days). I am very lucky that I received this device free of charge to try thanks to the efforts of my doctors and the pump company Medtronic. I have always been scared to try out a CGM, as even though it has massive benefits, I was so worried about having something else attached to me. Something else to worry about, and which would make me stick out. Plus, another needle/insertion to not get freaked out about. Anyway, after inserting the CGM with the Medtronic representative, I was really surprised – it was much easier than inserting my insulin pump site! So, I'm glad I finally got over my worries about it – yeah, it means I have more devices on my body, but as hubby says, I've "gained more cyborg parts". Haha.
So far, it's been a bit of a roller-coaster. I have to pretty much check my levels every hour or so (with preference especially for overnight…goodbye sleep!) for 24 hours as the device calibrates. For the first 12 hours, the device was inaccurately recording I was having hypos, so I was on a mission of monitoring my levels closely. Overnight, the device had an error due to loss of signal, which seemed to result from me accidently bumping the device in my sleep. However, this morning it seems to be monitoring my levels with no issues. It will take some getting used to (and I'm so tired), but I can definitely see the benefits of having a CGM.
However, if I wanted access to this device on a more permanent basis (and for diabetics during pregnancy, it is advised that they wear a CGM for their entire first trimester), it would currently cost $250 a month: something hubby and I could not afford. However, it was discussed on the television show Q&A last night that the government is currently assessing whether this could change to be more affordable in the next budget. However, on the show, Type 1 Diabetes (the auto-immune disease I have) got confused with Type 2 Diabetes, and as a result many audience members and watchers were incorrectly asking why funding should be allowed for a condition caused by obesity and poor diet choices. I'm glad I wasn't watching, as I would have been infuriated – it's ridiculous how the media yet again misinterprets Type 1 Diabetes to the general public. Anyway, enough on that – when hubby and I want to have kids, this is something we definitely want to have access to, so as to ensure I have a successful pregnancy and healthy children in the future – it's pretty much vital. I hope the government can look past the misconceptions of diabetes as a whole and see the benefit and ease of mind this device will bring to so many sufferers like myself.
-As I write this paragraph, I am about to review my final draft of my major assignment for my business class. This case study on social enterprise is worth 45% of my final grade. While I'm surprised about how well I've been going so far (I'll admit – I'm only a few marks off a High Distinction average at the moment), the weighting of this assignment is enough to make me worried. Luckily, I haven't gone *too* far over the word limit, but have the issue of making sure I haven't used too many references  (something TurnItIn wasn't happy about for my last assignment). Anyway, with this class the lecturer discussed the weighting of components of our class work last week, and I was surprised at how in-class participation and discussion was not graded. However, the lecturer assured that while it didn't have its own grade, it would be considered when giving out final grades. I've tried really hard to contribute in class (even though I'm nervous about it most of the time), as well as put in the time each week to contribute to the online discussion boards. So, it's great to hear that all of the work will *hopefully* pay off. I'm eager to see the timetables for next semester (starting in February) to figure out which subject to do next: currently, I'm tossing up whether I'll get my compulsory introductory accounting class out of the way, or if I'll undertake the core class I'm most excited about, which focuses on organisational behaviour. We'll see once the timetable comes out next month.
-In light of all the stressful situations hubby and I have had to experience over the past few weeks, we've started putting more effort into our hobbies – particularly relating to gaming. I have helped hubby set up his podcast (add link) related to his Dungeons and Dragons setting, and we've started back with streaming on my channel, doing a casual play-through of Skyrim. Seeing how much happiness and energy these give us after all the bad luck lately has reminded us that it's important to give yourself time to do the things you enjoy. It's pretty much commonsense, but we really needed that reminder.
That's all that's been happening – or has been decent enough to report on for this week. Thanks for reading!
This post was polished by Page & Parchment.