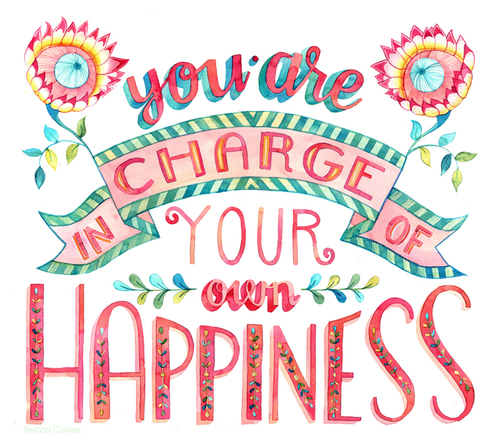 Hello there! Sorry this week's post is delayed – I have studying to blame. I've managed to just finish writing my first assignment for this session, and finally have some spare time to write up my weekly update. It's going to be a busy week, so I'm glad I have some time – even if minimal, to catch up with you 🙂 Here's what I've been up to:
-I spent all of Monday at my Diabetes Clinic check-up, with my awesome endocrinologist (the Dean of Medicine for the university in the region, as well as being from Cambridge University), as well as the supportive Diabetes Educator Nurse. I was extremely nervous, as due to being unwell, my diabetes had been all over the place, and as a result I felt my progress towards making my condition more manageable for future plans had come undone. However, my endocrinologist, even after hearing my bad news, was full of positivity and encouragement about how I've been going, and is confident I'm still going in the right direction. In fact, my Hba1C is down from 7.9% to 7.5% in the course of three months, which was absolutely shocking to me (I thought, given how many levels I've had above 25 mm0l over the past few weeks due to infections/steroids/antibiotics, I'd be doomed!) Considering I was sick for almost a month (of the three months examined), this is amazing results.
The team are also investigating whether they can give me a Continuous Blood Glucose Monitoring Device (CGM for short) to use for a week or so to ensure we can closely monitor my levels 24/7 for a week. This is another device which has to be inserted under my skin and kept clipped onto me like the pump – something I've always been scared about doing due to being worried about having too many things connected to me. But, I may finally be confident enough to give it a go if it means I can get my blood glucose levels sorted, especially whilst I'm continuing to lose weight (something which makes diabetes insulin levels dramatically change and need to be adjusted all the time). Overall, the diabetes clinic is really happy with my progress considering how ill I've been over the past few weeks. Hubby and I have some work to do to tighten up our carbohydrate counting at meals, but otherwise I've been doing a fantastic job checking my blood sugar levels through the day, as well as trying to be more active.
-In light of my recent clinic visit, as well as all of my health issues recently, I'm constantly thinking of how lucky I am to have such a supportive husband who is eager to understand my health issues and to help me. He has gone out of his way to understand how my health needs to be taken care of, as well as researching and working on some projects to help prepare our kitchen/meals better so we are more accurately counting the carbs and sugar levels in our meals.
-As of last week, I've returned to the Curves Complete program, going to the gym 3 days a week (returning to 4 days once I no longer have pain in my ribs, which will hopefully be next week). I've also started my lunch-time walks again, as the doctors can clearly see the positive difference in my blood sugar levels when I am doing these walks at work. I have also started using the "Calm" app for guided meditation, and have just completed the "7 Days of Calm and Mindfulness" program, which was a great introduction to meditation. Until my ribs are fully recovered, I'm using this app until I can get back to my full yoga routine, however I feel like I will continue to use this app to help me relax before bed, even after I resume yoga.
-Last week, I also completed the 100 day Global Corporate Challenge, which I was participating in through work. Monitoring my daily step intake over 100 days was really motivating for me, even if I spent the last few weeks of the program unwell, meaning I had very little progress. According to the GCC app, I managed to lose 2.8 kilos for the duration of the program, improved my blood pressure and heart health and with my step count intake, travelled from Japan to Peru (virtually). It was quite encouraging seeing the progress of other teams (unfortunately, our team captain only entered ¼ of their steps for the whole program). Overall, it was great to be a participant in the program, and I hope to participate again next year – hopefully when I'm in a better state of health!
-Over the weekend, hubby and I finished watching all seasons of The Great British Sewing Bee. It has definitely left me inspired to get some sewing projects finished, and dedicate more time to developing my sewing skills. Not only will I be able to start developing a unique wardrobe, but I'll also build my skills and confidence. On my radar, I have a circle skirt from last year which needs to be finished, a dress to hem, and then a new circle skirt pattern to try out on some of my materials. I also am going to try and make some vintage-inspired pyjamas soon. Here's hoping I can stay on track, and also that I have some epic time management skills to fit this hobby in around study and work.
-My current session of study finishes in November, with the next session not commencing until February next year. As such, I was contemplating if I'd complete a subject via distance in a Summer Session instance, but have decided that I want to take a break over Christmas to spend time with family and relax instead: with all the health issues I've had this year, and no holidays, it's important that I give myself a proper break. I'll hopefully catch up on some craft projects and cleaning up the house in those months where I have no studies to worry about.
That's about all I've got to report on for this week. Thanks for reading 🙂