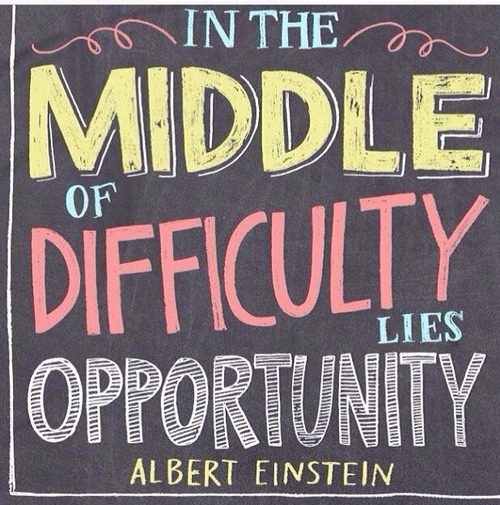 Hi there! Yet another week has passed, and I'm still quite unwell (hence another late post which I was meant to put up a few days ago – sorry). So, I bring you this update from home while I try and recover. Here's what I've been up to:
-My sinus and ear infection is still present, and I've been fighting them all week. In fact, my ear infection has led to my ears being quite blocked, and being unable to hear properly. I went to work for all of last week, however I struggled to get through each day and was a coughing mess for most of the time. Pushing myself to be at work, combined with a reaction to the antibiotics I'm on for the infections has led to me having bad asthma (something I haven't had for years). I ended up having to leave work on Monday and go straight to the doctors as I was having trouble breathing. Turns out, I was having a bad asthma attack, and I had a couple more during the day. So, I'm now on steroids for  few days to try and combat the asthma, and now have a puffer again. However, the steroids cause my blood sugar levels to become quite high, so I have also been tackling abnormally high blood sugar levels as a reaction to the steroids. It's been really exhausting for me trying to combat all of the illnesses and their reactions to my diabetes, however I was on doctor's orders to be on bed rest for the start of this week with no talking (it really triggers my asthma). I really hope that I'll be on the mend this week, as I've been so sick this year and just want to have a healthier immune system again that doesn't impact on my ability to be a normal, working, positive young adult.
-I also managed to have an embarrassing accident last weekend. At the local supermarket, I was walking along pushing the trolley, when my feet gave out from under me, I slipped backwards and completely stacked it onto the floor. Once I hit the ground, I found the reason for my fall – one single, squished grape someone had dropped on the floor on the way to the checkout. Luckily, my fall happened in front of the cash registers with lots of staff to assist. Luckily, I seemed to have only badly grazed my knee and have a bruised big toe after having it all checked by a doctor (on a side note: with my bad luck recently, the receptionists at the doctors now know me on a first name basis…haha). I'm really glad that nothing was damaged too badly, other than my pride (I was in my tracky dacks with no makeup and gross hair due to being ill, and fell over in peak hour of weekend grocery shopping). Oh well…with my string of bad luck lately, I surely have some good coming my way soon, I hope?
-I'm feeling pretty miserable that I haven't been able to exercise or do lots of walking due to illness. Most of my working days last week were at around 7000 steps, and then bed rest days were at a maximum of 5000 – a big decrease in my normal activity. Considering I also haven't been able to go to the gym for almost 2 weeks now has made me feel pretty useless. My muscles and lungs are quite sore due to the amount of coughing I've been doing over the past week, but I miss the feeling of muscles being stretched from exercise. Exercise also makes me such a more productive and happier person, and the absence of it is starting to make me feel quite down.
-Finally, I can reveal the sewing project I was working on! Hubby and I had a friend's surprise birthday party to attend last weekend, which was a costume party for "Super Heroes and Villains". Unfortunately, due to illness we were unable to attend, which I was pretty sad about as we made our costumes completely by hand! Hubby and I decided we were going as Aqua Man and Mera (his wife), and I went about making myself a flowing dress made out of shiny scale fabric. Mera normally wears a body suit, however I was definitely not-so-keen to do the same, so went about making myself a dress instead. The sewing project was actually quite easy, and went of relatively without a hitch, and I now have an epic dress for future costume parties and events. I'm currently working on a blog post about my progress on the dress so you can see how it all unfolded step-by-step, however just wanted to share what I've been up to, now I can finally reveal the project 🙂
-This Thursday (which is actually tonight at the time of uploading this post), I officially start my postgraduate studies. I've been gradually prepping myself, organising a study space at home, setting up my computer and making up a study routine to follow. I am hoping that over the new few weeks, I'll be trying out some study tips, apps and other bits and pieces and will review them on here. I received the updated subject outline last week, and notes for the first lecture, and the subject seems like one that's a great introduction subject for me: it touches on approaching business from a professional and personal perspective, and has lots of interesting case studies. I'm hoping it will be the positive, encouraging boost of a subject that I need to get my brain into the motion of academic learning again!
-Over the next few weeks, I've set myself a goal to start working more on my appearance and dressing more for me (or how I want myself to be). Since becoming ill, it's been a struggle for me to put outfits together and match the brightness of the outfits which have become my favourite confidence-boosting pieces. I've also not been in a position to buy many new pieces for my wardrobe, but am aiming to start giving myself a little budget to saving for those prized pieces I want to call my own. As such, I've been working on a big "wish list" of pieces I feel I need to complete my wardrobe collection, based on the past year of wishlists I have online, as well as combating the practicality of pieces (making sure they'll be able to be worn in many different outfit combinations). This is to hopefully stop me from impulse buys, and work more towards a stricter budget to start saving for bigger things (a deposit for a house) and be more financially stable. I'm also hoping to start working more on my hair (once I have recovered from my present illnesses), and start doing wet-sets more often now I have all of the tools I need. I've had these goals for at least the past year, and want to start working on them while I have the time to focus on them.
That's all I've been up to for the past week. Thanks for reading, and for hanging in there whilst I've been ill, unproductive and uninspiring in writing not as much content on here. I'm hoping I'll get my inspiration back soon! 🙂