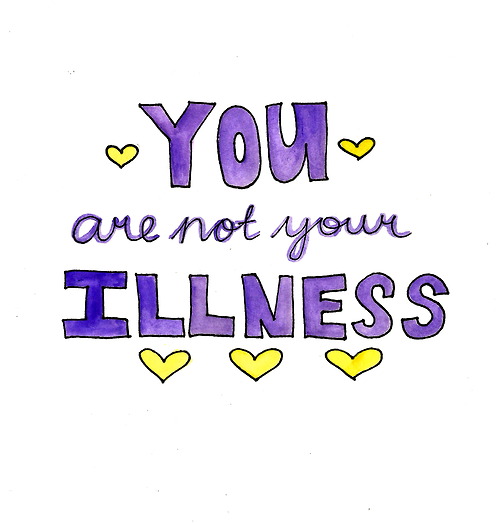 Hello there! Sorry about the delayed post again this week 🙁 Hope you've had a fantastic week – time to share my not-as-fantastic past week:
-Curves Complete went relatively well this week, given that I had the diabetes complications from last week to sort out. In the Curves 12 Week Challenge, this week's challenge was to improve our workout target. After decreasing mine at the start of the week (due to working out on Monday, where I was absolutely drained from my diabetes complications in the morning), I worked so damn hard for the rest of the week. I ended up completely smashing my workout target by Friday, which was a welcome sight for me. Also, after all the health issues last week, I've managed to maintain my weight this week – another positive. Along with Curves and the Global Corporate Challenge I'm doing through work, I've also been doing Fitbit challenges. This week's challenge was boys vs girls, and was extremely competitive (we won, however). If I take a step back and think of all the active things I'm involved with at the moment, it makes me feel proud for all the healthy changes I've made.
-This week, I received my Hell Bunny coat, which I've been hunting down for a very long time (and had on lay-by for even longer). I *finally* have a coat that's warm enough for winter, yet easily able to be worn across a variety of events, including work. Firstly, I'm extremely impressed with the detail of the coat: it is fully lined, made from tweed with black velvet trim, and has pockets. I also had a wonderful experience with local seller Kitty Deluxe, who organised the coat as a special request order for me, as well as the lay-by. For anyone wishing to track down Hell Bunny items, as well as very affordable plus-sized pinup and retro clothing, I highly recommend Kitty Deluxe! She was an absolute pleasure to deal with, and treats her customers so well. So, I do apologise in advance if you see me wearing my new coat religiously over the rest of winter!
-We managed to have a house inspection over the weekend, after only receiving less than two days' notice from the real estate. Technically, this isn't even legal; however both hubby and I agreed that we didn't want to get on the bad side of real estate or the landlord, so we complied. After hurriedly cleaning the house around a ridiculously busy week with long work hours, we had our inspection. Surprisingly, we discovered that after being told that the landlord was only in the country for a short period of time (hence the late notice for an inspection), she was actually here for two months. This was quite frustrating for us, but in the end we took the approach of "oh well, we needed to clean the house anyway". That being said, a lot of requests were made at the inspection for us to do upkeep for the house, which I felt was slightly unfair given the late notice (e.g. they wanted the garden to be clipped back more, which hadn't been done as our lawn mowers weren't visiting our place until next week.) After the inspection, it made us realise how we really are at the hands of the real estate and landlord for our living situation. As a result, we really want to start making saving for our own place a reality as soon as possible: no more excuses. It will likely take a few years, but it's exhausting having so much out of our hands where we live.
-After the above, I spent a great deal of the weekend realising how many things are currently out of my/our control: the house, work, health and such. It's making me quite frustrated overall, as I've always been a person that likes to be in control of what happens, and to be over-prepared. However, I think this year has clearly been a sign for me to learn to "go with the flow" more and be more flexible with how life plays out. I dislike change, am a perfectionist, and like knowing what's happening, so it's been a very steep learning curve so far. However, I think it's long overdue, and something I need to embrace so I can become more mature and understanding about life.
-In line with realising how much is out of my control, I realised I was a bit of a douche bag last week. When stressed out to the max, I got frustrated over things that were out of my control, took them personally and as a result, got grumpy and sulky. It was really immature and unprofessional of me to lose my cool, especially when it meant that I treated others poorly. I feel really embarrassed about it now, but am now hoping to do a 180 this week and be more thoughtful about how my stress affects others.
-Last week, I took a step forward regarding a future opportunity. I now will spend this week waiting to hear the results. I feel hopeful that something good is in the future soon.
-This week, I've started to feel a bit nervous about studying again. As someone who has gotten used to constantly being busy and barely having any spare time, I'm worried about how dedicated I can be to study, and also working it around my job. That being said, I'm sure that attending classes on campus will assist with this. It's also tough going into a field I haven't really studied before: whilst it feels like the right degree to be going after, I feel that I won't be able to completely know this until I've gotten into the first few weeks of a routine of study. Fingers crossed it all works out, and that I enjoy, build confidence and find my strengths in this course.
-In light of hubby and I streaming on TwitchTV and gaining some regular viewers, we're looking into having our gaming computer built earlier than we anticipated. It requires some budgeting and saving from our end, however it's now needed (laptops are not the best to game and stream on, and the only laptop strong enough to do both no longer has a working webcam which we need for the stream). It will be awesome to have a strong gaming computer once again!
Thanks for reading, and apologies for such repetitive posts recently. 🙂
This post was polished by Page & Parchment.