Hello there! Apologies for another late update post for the past week – unfortunately I had a few medical issues over the weekend and on Monday, so I had to have a little break from writing. Anyway, here's what I've been up to:
-On Saturday, and again yesterday (Monday), I had some diabetes complications. For unknown reasons, I had extremely high blood sugar levels (over 25 mmol), and they were refusing to lower themselves no matter what I tried to do. Hubby almost took me to the hospital, however as I had no ketones (therefore not as much risk of ketoacidosis), we decided to wait it out. Both times, my blood sugars stabilised between 3-5 hours after having the initial blood sugar reading of 30. The second time, however, I was able to get through to my diabetes doctors, who suggested that I may have had a "bad" insulin pump site, where the insulin was not absorbing properly into my system. This could have been due to a build-up of insulin in the same area, or a whole lot of factors. After I did a complete change of my insulin pump site, my levels have since stabilised. Overall, the whole experience was quite scary – not being able to pinpoint a reason as to why my levels were so high, combined with not being able to reduce the levels is something I haven't really experienced before. To top it off, I ended up having a hypo last night after the whole ordeal, so I am completely exhausted! It's been tough – I've gone through the past few weeks of having lots of hypos, and to now have these unexpected high blood sugar levels…my Type 1 Diabetes is definitely not my friend at the moment.
-On top of diabetes health scares, I also had another health scare last week. I had my first anxiety/panic attack in a very long time (in fact, I don't remember the last time I had one – it's been that long). It was completely unexpected for me – nothing obvious had triggered it, and I felt completely helpless when it happened. It was pretty embarrassing (we had friends visiting at the time), and it ended up giving me quite a bad migraine/illness the following day. I really thought that I had gotten reasonably better with handling my stress and anxiety levels, but this came out of the blue for me. It's left me pretty frustrated, overall.
-Curves Complete has been a roller-coaster this week while I've been tackling the above health issues. However, I'm proud that I was able to keep up my workout routine around it all. I appear to have lost the weight that I put on last week, and reached my step goals the majority of the time. I'm really hoping that my health won't impact my process this coming week.
-Last weekend, hubby and I participated in the 24 hour Twitch TV stream with our lovely friends at Gorilla Wolf. The stream was held to farewell Ash, who is returning to Canada for now (she will be returning to the US – the stream was to help fundraise to make this happen). I've said it so many times before – these guys are fantastic and have such potential. It's hard to explain, but for hubby and I, these guys are like extreme pen-pals to us: we get to hang out with them each week, swap stories and support each other. Gorilla Wolf have just started up a Patreon campaign to help their dreams of running Gorilla Wolf (via Twitch, podcasts, YouTube and a website) a reality, and hubby and I have signed up. These guys take the time and effort to really communicate with their fans, involve the community that they have created in the work they produce and maintain such a positive attitude. They really deserve a lucky break, and I highly recommend checking out their Patreon and donating  – even $1 a month will bring these guys closer to making their dreams a reality.
-Hubby and I did our regular Friday night and Saturday morning streams on Twitch TV last week (we hosted Gorilla Wolf for their 24-hour stream, therefore had no Sunday stream). It's been really exciting seeing that we now have regular visitors and participants in our stream – it makes us feel so encouraged to keep our stream running. Streaming on Twitch TV also gives us the chance to play through video games – having the time "booked in" for it means we get to regularly keep up a hobby we were struggling to do otherwise.
-Something very exciting happened last week: I have a sewing project! I have to keep what I'm making a secret (I can reveal in a few weeks what it is for), but I have the chance to make a very cool dress. I spent the weekend finding a very easy pattern to use for a stretchy dress (the fabric I'll be using is a bit "special"), and I'm hoping to get things started next week. Once I can reveal what I've been making, I'm hoping to write up a post of the process.
That's about all I've been up to! Thanks for reading 🙂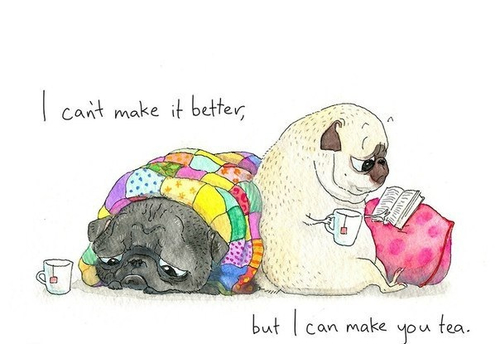 This post was polished by Page & Parchment.