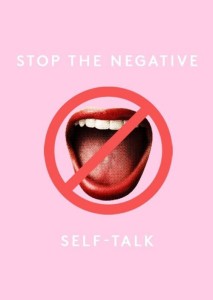 Week 2 of 2014! I can't believe how quickly this year is going so far! Here's what I've been up to over the past week:
-I'm pretty sure I'll be posting my weekly updates on a Monday night. This is to ensure I can provide up-to-date results from my Curves Complete program (I have my weigh-in and coaching on Monday afternoons), and gives me more time to reflect over the week.
-My leg ulcer has been playing up big-time this week. I managed to roll my ankle when trying to walk to the gym (I ended up not going to the gym), and hurt my ulcer in the process. I haven't been in this much pain from it for almost a year. Because of this, I think the pain is mostly because of the heat and humidity, with sweat and walking around so much putting a lot of pressure on my wound. Plus, having it become more painful from my tumble really doesn't help. It's pretty frustrating, as it means I've barely been able to get my step goals this week. But I have to listen to my body, especially if it's obvious that I need to take it easy.
-As per the above, Curves Complete program progress this week was been very slow. As I injured myself, I had to take it easy this week. However, even though I haven't been able to get my 10,000 steps a day or hit the gym as much as I had hoped to, I've kept to my water intake and stuck to the meal plan relatively well. I've managed to also gain some Fitbit friends (anyone with a Fitbit is welcome to add me!), who have been smashing their step goals, so I've got some inspiration once I am able to walk more regularly again. With all of the above, I ended up putting on a couple of hundred grams this week due to needing to rest my leg and not exercising. My coaches agreed that I made the right decision in taking it easy, as it's important to ensure that "long-term me" has a healed ulcer and normally working ankle/foot. We've set some goals for this year, however, with the major goal being to stay healthy and keep my diabetes in excellent control, and an aim to try and lose 10 kilos overall (I got quite close to this last year until I got sick/got injured, so it will be interesting to see if I meet this).
-This week, I've struggled with staying positive on occasions. I've noticed that when I'm feeling bored or unmotivated (which has been happening a lot during the day lately), I tend to view it negatively. It makes me think that what I'm doing isn't important or of value because I'm not feeling challenged or enthusiastic, therefore put myself in a spiral of feeling bad about myself. However, my husband suggested that rather than using this time to build up negative thoughts, I could try and focus on making it a positive: having the down-time to think of ideas, inspiration and goals. So, I've been trying to refocus at times where I've started to become bored or feeling useless, and using this time to think of ideas towards my positive goals that have been set for 2015. It's going to take some time to adjust to using this time in a positive manner, but I'm going to work on it!
-I managed to complete reading Lena Dunham's Not that kind of Girl this week. Overall, it's a good read: I felt I connected well with the author, and it was very amusing and an easy read. It wasn't as inspirational as some of the other books I've read recently, but it was a book I enjoyed reading. This week, I'm going to read the Secret History of Wonder Woman by Jill Lepore.
-After receiving some belated birthday present contributions, I finally took the plunge this week and did something I've wanted to do for ages: buy some vintage styled underwear. I've been eyeing off Rago's longline bras for forever, as so many plus-sized bloggers swear by them for comfort and fit, and they also assist with posture (I have terrible posture sometimes thanks to years as a musician and an above-average sized chest area). They're wire-free too, however seem to be known as having much better support than normal underwire bras…plus they're the same type that the actresses wear on Mad Men and are so adorable. It's going to be good to see how they go with my outfits, and I hope that I've gotten the right sizes as I had to order from the US!
That's about it for this week. Later this week, I'll be putting up an article about my new-found obsession with tea. Thanks for reading! 🙂