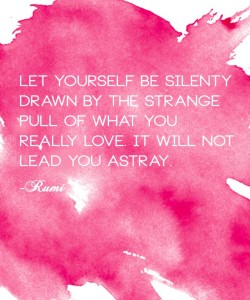 We meet again! Hello, and welcome to another weekly update. Again, I'd like to apologise for the delayed post from last week (which only went up a few days ago). I had a busy week: professionally, emotionally and health-wise, therefore I needed to sort a few things out (as well as ensure we had internet after the crazy weather) before posting. Anyway, this week I aim to get back to it and write a few posts in advance to get more content on here. Here's hoping I can stay on track! In the meantime, here's what I got up to over this week:
-One week to go until I see if I get approved to return to normal exercise, movement and the gym! My leg hasn't played up too much this week, other than a little pain from walking too much during my work conference and associated events. I am hopeful that I'll be able to start being more active next week!
-As I've mentioned before, I attended my first conference for work last week. Overall, it was very encouraging, yet discouraging at the same time. Firstly, I was one of the youngest there, which showed me that it seems that I'm doing reasonably well in this field. There were also some really inspirational speakers there who have extensive experience in the field, and have really put their heart and souls into making a difference; a very refreshing perspective. There are also some amazing opportunities coming up for professional development, and the potential to go overseas for staff in our office. However, all the other individuals there expressed that we were in an industry where there's little funding and resources, and if you don't have someone at the very top that is passionate about this particular industry and involved with staff, or if you are in a non-innovative and non-modern workplace, it can be a dead-end. Because of this, it made me feel that unless I am someone who stands out in the field, or does extraordinary work, I'm not going to make it far in the long haul. Yes, it was inspiring, and there are so many ideas and opportunities I hope will eventuate based on what we learned there, but I'm doubtful that most of these would actually eventuate. So yeah, overall I had a fantastic time, but it's left me uncertain as to what opportunities are available for the future, and if this is the direction I'm meant to be going in.
-This weekend, my amazing husband and I celebrated our first wedding anniversary. I cannot believe that it's been a whole year since we got married! Looking back, the past year has really flown by. Yet it's been filled with some fantastic adventures: the main one was when we went overseas together for the first time (I plan on writing a post about our favourite adventures from the honeymoon soon). It's also been with some times where we've grown as a couple: financial struggles and a myriad of health struggles from my end. Through everything this year, we've really built ourselves a strong foundation in the start of our marriage. We've also spent the year figuring out the direction we'd like to take our lives in the next few years too (part of our big epiphany) which has been a result of thinking for a year or two about where we'd like to end up. Overall, I am blown away at how lucky I am to have found my complete soulmate – his nerdiness, humour, creativity, intelligence, caring and thoughtful nature is the perfect match for me. I cannot wait to see what the next year brings us (as well as the rest of our life together!).
We celebrated by having a very fancy dinner in the 360 dining revolving restaurant in Centrepoint Tower, Sydney (which was something we wanted to do since we first started dating). I'd highly recommend 360 dining to anyone with dietary requirements – not only were there beautiful views and fantastic service, but they completely catered to my gluten-free requirements. They also gave us a decorated dessert dish for our anniversary (on top of all our other meals), when they found out it was the reason for our dinner that night. I haven't seen such great service in a long time, especially in Sydney, so definitely want to go back there soon! We also celebrated our anniversary with a picnic at home (weather was terrible), reminiscent to our very first date. It's been such a great weekend celebrating our milestones 🙂
-Part of my anniversary present from my husband was a video game I've been eagerly waiting to start playing: Pillars of Eternity. Created by many of the main workers on the Baldur's Gate game series, and crowd-funded by over 77,000 fans, this game is deemed to be the RPG game of the year. So far, I've played about an hour of the game, and have recorded my first play-through and opinions (which will hopefully go up on our YouTube channel soon). Overall, I've been so impressed with the game and cannot wait to play more! Firstly, the music is absolutely incredible and really creates an ambience so suitable to the setting of the game. The game has also been built around the traditional D&D systems, and really feels like a D&D role-playing game due to the detail that the storytelling provides; even through conversation with the NPCs, the description used in the dialogue text really helps the player feel immersed in the game. The storyline itself has been unique so far for a game created by those who made the Baldur's Gate games i.e. You don't start out being a prisoner, or on-the-run. I really can't wait to keep playing this game! Also, on a side note, I put in my pre-order for the Elder Scrolls Online this week. I won't be able to play this until its release on June 9, however I've got Pillars of Eternity to play until then!
-Hubby and I started using our Netflix this week (I received a free 6 months of Netflix through my phone company, yay!) In particular, we've been watching Orange Is the New Black, which is quickly becoming a favourite show for us. The first episode was a bit slow to start; however, over the next few episodes, we've been really impressed with the writers of the show and the character development. My favourite character is definitely Red. Anyway, having Netflix is probably a dangerous thing for us, haha 🙂
-Late last week, I received notification confirming my participation in the volunteering program I mentioned a few weeks back! I've been partnered with a high-school student, and will be starting the program in May. I can't wait to start this experience, and feel it's really going to be beneficial for myself; I'll be taking a step away from thinking only about myself and those I love, and trying to make a difference to a complete stranger. I hope it makes me become a more compassionate, understanding and grateful person in the process, and that I can help out my mentee.
That's all for the past week's update! Thanks for reading 🙂

This post was polished by Page & Parchment.