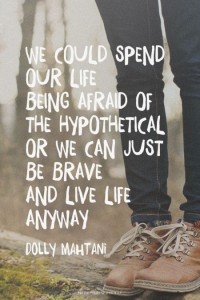 Hello from the long weekend! I'm writing this post across the Sunday/Monday of the Easter long weekend after a relaxing few days of catching up with family, playing video games and catching up on TV shows. So, it's about time for me to write an update for you 🙂 I feel like it's going to be a long one for this week! Here it goes…
-After seeing my infected leg last week, the doctors have formally given me an indicator of when I should be able to return to the gym. They want me to take 2 weeks after my *expected* surgery in two weeks time, which means – should all go to plan and I recover well – I should be able to start back at the gym at the start of May. I have discovered that I have put on yet another kilo due to not being able to exercise or be active, which has been disappointing for me. However, everyone I have mentioned this to – whether it be hubby, friends, doctors or the gym- have all said that my priority is making sure my leg recovers. Pushing myself at this stage could have bad long-term complications for my leg, so I need to take it easy. It's been really hard for me to do this, because I feel that I've been letting a lot of people down. The pain of my leg changes on a daily basis, therefore I've had to change plans at the last minute a lot recently. It's made me feel like a complete douche of a friend, terrible colleague/worker and an unhelpful wife. I've had this condition for five years now, and I just wish it would stop getting in the way of life, especially over the past two months now.
-Over the past few days, a few things pretty awesome happened on the internet. Firstly, a photo of hubby and I at our wedding (from my Instagram) was featured on Buzzfeed in their article titled "47 Brides Who Prove What Perfect Really Means". I didn't even know this had happened until I received a combination of notifications from Facebook friends and new followers through Instagram. Hubby and I are number 38, titled "It's OK to get weird", and some people did think this title was having a slight "go" at us. In all honesty, we did not picture it that way at all, as we've always acknowledged our quirks and weirdness (heck, we described our wedding as nerdy and quirky). Anyway, through this post, I've met some amazing people and fellow bride alumni (haha), which has been an awesome experience.
Secondly, my NLD post I wrote a few weeks on here actually was re-tweeted by a few prominent (and largely followed) Type 1 Diabetes Twitter communities. I am so happy that I'm able to help in spreading knowledge on NLD, and that others have found the article useful. Plus, I've also now been able to connect with some great people and groups through Twitter. Overall, these two experiences via the internet have really left me inspired to keep sharing things through my blog, and through Instagram and other mediums, as people can care, or even be helped from it. I'd like to send a massive thank you to those who have reached out and followed me (whether on here, Instagram or Twitter) and continue to read and inspire me to write more. I really appreciate it 🙂
-Over the weekend, I have started a sewing project with the help of my dear husband. I have a work conference later this month, where a formal dinner event requires me to have an evening/formal dress. So, I'm using this opportunity to try and sew my first retro-inspired dress. As I'm not a confident sewer at all (I'm very much a beginner), hubby will be helping prep patterns and pinning. If this doesn't work out, I do have a Plan B thanks to eBay, however I am hoping to document the making of this dress through an upcoming blog post. I'll keep you posted, and any sneak peeks will be shown on Instagram.
-So, yes. I have a work conference to attend in a few weeks, where I also get to attend a fancy dinner and be put up in some nice accommodation. In all honesty, I'm really, really excited about this. I've wanted to participate in a conference or external event for work for a while. My ultimate wish for a few years was to participate in an international event for work (this is domestic), but regardless, I'm really excited that I've got this opportunity to learn and network. It's making me feel that, as a worker, I will have the chance to feel involved and that my work is important – something I've really needed recently.
-Over the weekend, I decided to bring home my viola and clarinet from parents' place (yeah, I haven't touched my viola since a gig almost 2 years ago, and my clarinet for even longer). I've recently been considering picking up my instruments again, as being able to play music is such a precious skill to have in life. Even if I ended up not deciding to pursue it professionally when I was younger, recognising that it's something I can do for fun and not 'seriously' has been a concept that's taken me a while to understand (seriously…). Once we have our new computer built, I'm also going to boot up Sibelius and have another go at composing again. I'm also considering (if my clarinet is still in good enough condition) to look into any jazz bands in the area. One of the best experiences I have had as a musician was playing jazz, particularly being a part of the Senior Jazz band in high school with peers in the year above me. So many of those guys were incredibly talented, and we sounded really good. In fact, it's probably been one of the most fun music experiences I've had, so I'm considering whether I try to pick up the clarinet and research some local jazz. It's also made me wonder about investing in a soprano saxophone (something I've thought about picking up for a few years), or (if needed) a newer clarinet. I miss playing good jazz music, and miss playing music overall. Here's hoping I can be proactive about utilising this skill.
-I've been in a bit of a predicament over the past couple of months. I've been thinking about the things I love to do and am passionate about, such as music (as per above), and realising a few things. Firstly, unfortunately none of these things that I'm passionate about would provide a decent income to live off (it would most likely be less than I am on currently, as a new-ish young professional), and secondly/more importantly, I wouldn't know what to do if I decided to pursue a qualification in them. Music basically goes into either teaching, or working as a musician – neither of which seem very appealing to me (unless it was private teaching). Plus, most teachers end up pursuing formal Australian Music Examination Board (AMEB) grades to prove their skills, which has been something I've always been a bit unsure about going after. However, I also like the idea of being a composer, or even a theory teacher, though the same restrictions apply. Maybe I'm just destined to keep the things I'm passionate about as gigs or hobbies on the side around work which pays the bills. It's been tough realising that, thanks to the real world and financial constraints, what you dreamed of achieving when you were younger is pretty much impossible to go after as an adult…
-Now that we've caught up on some financial bits and pieces (stupid Rego and Greenslip), hubby and I have been discussing budgeting in some money to purchase items to review for our social media platforms. Hubby will be able to invest in some old and new games to review, while I can use mine for a variety of things: clothing, accessories, make-up, skincare, fabric, patterns…the list could be endless. Is there anything you would like to see me review? Please let me know in the comments below, and I'll see what I can do 🙂
Wow, it's been a week of lots of creative ideas and working on things I'm passionate about. It's exactly the type of week I needed after last week, upon reflection. So, thanks for reading, and thanks for sticking with me each week. Til next time 🙂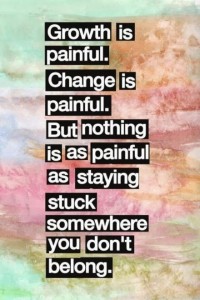 This post was polished by Page & Parchment.