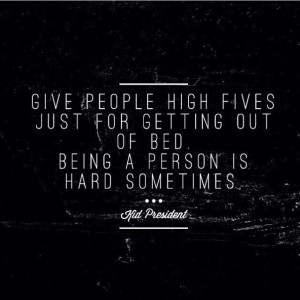 Time for another update! Here's what I've been up to over the past week:
-My leg seems to be slowly improving; however, the ulcers themselves are still quite inflamed and aggravated. I'm hoping to get the all-clear to return to the gym when I visit the dermatologist later this week. I feel terrible for not being able to exercise and be as active as I was a few months ago, however making sure my leg recovers is priority. Here's hoping I'll be able to start sharing progress under the Curves Complete program next week!
-I took the plunge and made a Facebook page for my blog over the weekend. It was about time for me to create a place to share stuff from all my social media pages (Twitter, Tumblr, Instagram and the blog) on one medium. Plus, I wanted to share more things, particularly content which I'd prefer to do in this setting rather than my personal pages. I'm hoping it will help me to expand this page, gain new followers, and make this a more interactive experience. So, if you have not done so already, please head over to Facebook and like the Mrs Ginger Fox page. I'd really appreciate it 🙂
-I have no news regarding future plans and epiphanies. Maybe in a few weeks I will, maybe I won't. It's all in the hands of fate (and some planning) to see what eventuates. I'm keeping my lips sealed on this until anything happens…if it does! I really hope I get some good news this week, as it would really lift my spirits.
-I spent the weekend researching my old fabric and patterns and want to make it a goal this week to finish some of my stagnant sewing projects and start some new ones. I'd like to document my experience sewing the retro-inspired plus size patterns I've obtained. What I'd like to do is an honest review of the patterns: critique real difficulty versus what difficulty is listed on the pattern, as well as details on the fit and any recommendations. I am quite a beginner at sewing (though, that could be helpful for those also thinking about trying sewing out), however I was actually quite good at sewing when I was younger. So, I'm hoping that with practice, I'll get the confidence and patience (let's face it…prepping fabric and cutting out things can drain the fun out of things sometimes) to get things going again!
-My husband and I have spent the past week creating some more videos for his Youtube Channel (which I am part of…well, I am in most of the videos). I'll be doing a guest video as we're currently doing a viewer request run-through of Pokemon Red/Blue versing each other. Hubby has also set up a Twitter and Facebook to share the videos, and he has been going playthroughs of Retro games in particular. I may feature some of the videos on here too 🙂
-Whilst brainstorming about some hobbies I can do on the side, I received a really good suggestion. It was recommended that I get back into music…specifically composition. The idea would be (if I am ever good enough) to potentially offer my services as a freelance composer of music for amateur video games. I am a bit rusty, having not composed properly since I started university. Plus, not regularly performing as a musician means that my skills would need to be refined with much-needed revision. However, it does combine two things I am incredibly passionate about: music and video games (and I love good music, and attempting to compose anything remotely similar). I've always regretted not continuing on with my music training and making something useful of it, however this could be a way to keep the musician in me happy. So, this idea is currently in the back-burner, so-to-speak, until I have some free time to give it a go.
That's about all I've been up to! Later this week, I'll be sharing a reflective post based on some volunteering opportunities I'm about to undertake. Thanks for reading 🙂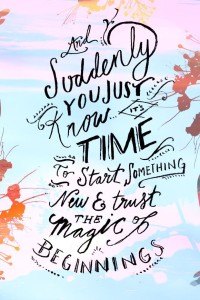 This post was polished by Page & Parchment.