Hello there!
Well, we're now in the first week of March (why is this year going so fast?!). So, here's what I've been up to over the past week:
– Once again, there's been no gym activity and minimal walking this week. I've had to keep to under 5000 steps a day because if I don't stick to this, the pain in my ulcers becomes very noticeable. I'm finding taking it easy difficult – especially after becoming much more active over the past 6 months. Plus the doctors and dermatologists really want me to be relaxed and unstressed…which, unfortunately, is near-impossible thanks to the circumstances I'm currently in.
– As I have alluded to in previous posts, the dermatologist has confirmed that my NLD has gotten worse from when he saw me three years ago. He's started me back on the dressings/treatment of the wound, which I initially began in 2012: a base of Duoderm topped off with some Opsite to waterproof the area. Opsite looks like clear contact or cling wrap, and whilst being so helpful in encouraging skin tissue to heal, it looks a bit interesting.  The Duoderm breaks down to create a protective and healing barrier over the ulcer but looks like a big bubbly blister of pus underneath the clear Opsite. It isn't the nicest bandage to look at! I'm extremely self-conscious about this bandage, and have already been on the receiving end of some rather nasty looks from people inspecting my leg (including random strangers…how rude!). However, I know I have to 'suck it up', so to speak, as this bandage is helping the ulcer wounds heal. I'm still experiencing weird pains in my upper and lower legs and heels, as well as a sharp pain from the ulcer shooting throughout the leg. I'm really hoping I can be more mobile soon.
– Over the weekend, my amazing best friend (other than my hubby of course!), Kate of Gaia Photography and I had an impromptu creative session. We worked on our websites and SEO, discussed Pinterest ideas for business, and (more importantly) she gave me a starters 'crash course' in Photoshop. I have now set myself up with Photoshop, InDesign and Illustrator and am eager to learn the basics of these before I begin my Graphic Design courses (which won't be happening until I have a better computer/some more finances/my leg is a bit better…so a few months away at least). Anyway, thanks to the lovely Kate, I am beginning to get my head around the layers in Photoshop, and am experimenting with some simple quote posters and logos. It was a great experience, and we're planning more of these creative sessions to keep ourselves inspired and working on our websites more effectively 🙂
– I had my second session as a DM of my Forgotten Realms Dungeons and Dragons game last week – with a full party of 4 players! I'm very glad to say that it went well, and that it has encouraged me to keep going with running this campaign. After the last session, I realised that I needed to be more descriptive in telling the story and providing details of the rooms and layouts for the players. I also tried to be more open in allowing the players to develop their own stories in the game. Thankfully, our newest member has made a highly entertaining character (a half-orc who, whilst being incredibly strong, has an intelligence ranking only slightly higher than a domesticated animal). So, this has made the sessions incredibly fun and the interaction between characters has been quite humourous. I was extremely lucky in being able to end the session on a predictable, yet decent cliff-hanger, and am eager to keep researching and writing the campaign until I run my next session in a few weeks. Overall, it's been so encouraging trying out my first D&D campaign with such a supportive and enthusiastic group! 🙂
– As I've had to take the time to relax for my leg, I've unfortunately fallen behind in writing for my blog. I did have the goal of writing twice a week, however getting to appointments and adhering to orders for bed-rest has had to take priority in the past few weeks. However, last week I started working on extra blog posts in order to have a backlog of posts to include for times when I am unwell or too busy, and I hope to do the same this week. Apologies for the lack of varied content, however health has had to come first.
– Since late last year, I've begun to realise that this year will be a year for me to figure out what the f*** I'm meant to be doing with my life. I've spent most of the end of last year/start of this year feeling like I have no idea of what the hell I'm meant to be doing, especially for a career. For a while, I was certain I knew where I wanted to be going (with a great plan in mind for the next few years), however I now see that this is near-impossible, and also not the direction I'd like to go in anymore. So, I'm planning to use this year to explore and figure out what I really should be going after. I'm trying to take on as many opportunities as I can which match up with my extensive range of interests and passions. This includes volunteering for the high school mentoring program, GMing Dungeons and Dragons games, playing more video games and critiquing them, taking up graphic design studies and, perhaps, some more sewing. I'm quickly realising that it's not a crime to be yourself, regardless of what people will think. So, I'm hoping to use the time I have this year to my advantage to figure out the direction I want to be going in over the next few years.
That seems to be all the updates I have to this week! Thanks for reading 🙂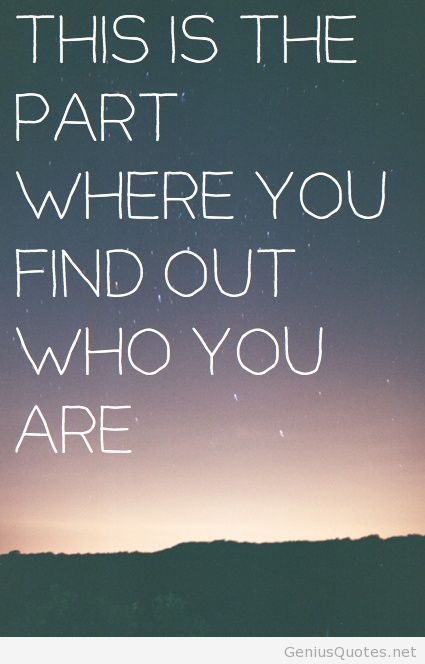 This post was polished by Page & Parchment.