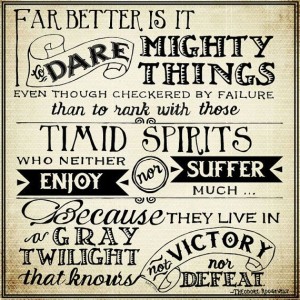 Hi everyone! Sorry for the delayed post: as it was Australia Day yesterday, meaning that I didn't do my weigh-in and coaching session until Tuesday (today), I thought I'd wait to post this week's review. I also had a horrible day today thanks to anxious thoughts and lack of sleep, so this post is a couple of hours late anyway. Sorry! Lots of epic things have happened over the past week at least, so without ado, here's my update:
-First thing first, I have started an epic Youtube series with my wonderful husband, where I'm guiding him through the Legend of Zelda: Ocarina of Time game. This game is what I'd classify as the first video game I ever played, and the one that inspired my love for the Zelda culture and gaming series (I like to think that I have a specialised knowledge on the culture in the Zelda gaming series). Our series of the "Let's Play" of this game will include both of us discussing the culture, philosophy, history, video game design and techniques and pop-culture references as we go. If you're keen to watch, access the link HERE. I hope it's entertaining and enjoyable 🙂
-This weekend, my amazing husband also showed me how to make resin pieces using some silicon and latex molds. We used some of his miniatures to cast some resin, and I found it a relatively easy and quite therapeutic process (as I get to have my craft on). As a result, I am feeling ready to start making my own resin jewellery pieces. I am hoping to sell these, therefore please let me know if you'd be interested in helping me out with my craft hobby. I am aiming to make a lot of sparkly and fabulous nerdy jewellery items, including:
-Zelda Triforce earrings, necklaces and brooches
-Doctor Who Tardis glittery earrings, necklace and brooches
-Star Trek Sparkly and glossy insignia badge brooches
-Glittery heart earrings and brooches
-Glittery star earrings and brooches
-Glittery geometrical  earrings
-Resin rose earrings, necklaces and brooches
-Japanese inspired pieces
At first, I think I'll start out with offering to sell these to friends via Facebook until I feel that I am confident/ready to sell on Etsy. I'm hoping to buy some supplies to get started this week, and will share what I've made on Facebook and here. Hoping I'll have some amazing things to share with you 🙂
-This week, I've had to yet again make health a priority. Unfortunately, due to a combination of things including the warmer, humid weather, my ulcer has opened itself up again. It's making it incredibly painful for me to walk or stand for long periods of time, especially if I've tried to walk lots the previous day. As such, I've been trying to rest my leg. I really need to see a specialist for it again, however unfortunately finances and not being able to arrange time to do so is making it near-impossible at the minute. Regardless, I decided to focus my energy on doing something else to help out my health this week in trying some more yoga. As a natural stress-head, I've heard wonders about the value of yoga again and again; even in the very easy stages of just learning to breathe and stretch. This week, I've managed to do little 10 minute stints of yoga in the morning or evenings throughout the past week, and a 30 minute meditation yesterday. I feel this is helping me relax, refocus and not stress as much, and it's something I can do while I can't be doing mega step amounts each day. I'm definitely going to try and give myself at least 10 minutes a day to do some basic yoga!
-Even around a buggered-up leg, Australia Day parties and needing to rest, I somehow still managed to lose 200 grams. It's not much, but it's enough for me to feel accomplished and that I'm progressing down the right path in making myself a healthier person. I'm continuing to make good food choices throughout the day, however I tend to get a bit distracted at home, when I'm bored or around tempting food choices. Pretty good effort considering everything that's happened this week!
-Argh, I haven't managed to get up-to-speed with my reading goals. However, as an alternative Ray and I have managed to start looking at other forms of media on a regular basis…in the form of gaming videos/streams. Over the past week, we've found an amazing duo of guys who run an awesome gaming stream and company, and I am aiming to do a great post about them in the near-future. It's been awesome to spend time with gamers, watch some epic gaming and connect with peeps around the world.
That's about it for this week! There's a lot more I could have written, however as I'm a bit fragile anxiety-levels wise, I thought it would be a bad idea. Here's hoping this week is more positive and filled with crafty things and lots of gaming. I'm not sure what my post later this week will be about, so feel free to check back later this week for what could be a random (or awesome) post. Thanks for reading 🙂