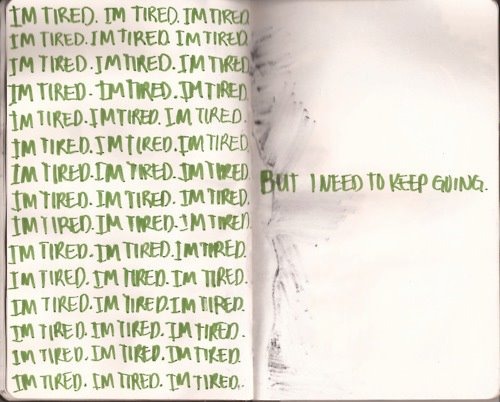 Hi everyone! Can you believe that it's 8 weeks til Christmas?! I can't…haha! However, it's definitely starting to feel like summer! Time for another update, as per usual:
-Yes, I realise that I haven't stuck to my promise of doing a catch-up post about the honeymoon. Sorry! I currently am really busy at work, and have my final research essay and exam for my postgraduate subject due in over the next week. So, I've had to spend most of my spare time studying and catching up. Rest assured, I'm going to work on this during this week, and hopefully have it up by the weekend. Apologies for the delay!
-As I've still been recovering from my chest infection, I had to give myself the past week off the gym (I will be starting back there today). However, I've used the past week to get back into my healthy habits. I've started upping my water intake, and switching coffee/worse caffeine choices during the day for green tea. I need to start wearing my pedometer again, however I will have a Fitbit shortly (which I'm hoping will give me a more accurate indication of how active I am during the day). I'm also going to have to stop myself drinking soft drink again (or limiting it to weekends/social events), because I'm struggling with it since returning from the honeymoon. While I'm studying over the next week, I'll probably give myself an allowance for having soft drink, but after this I'm hoping to stick to soda water and green tea. As I start back at the gym today, I'm hoping that I haven't mucked up my progress too much thanks to the honeymoon/being sick. Will let you know how it goes in next week's post. 🙂
-I've had thoughts over the past week regarding blogging/writing. In a perfect world, where I won the lotto or similar, I would absolutely love to write/blog as a career, or on a more regular basis. That being said, I am wanting to make writing and blogging my "creative outlet". My blog may not be popular or appealing to the masses, but I really enjoy writing. Yes, I am very out-of-practice with writing, however I think this is something I want to work on. I definitely want to write more regularly, and write posts of quality (rather than just these weekly updates, which aren't as fascinating!) There's a big break between the completion of my current postgrad subject and the next semester, therefore I'd like to dedicate some time towards setting my blog up for a variety of posts.
-An opportunity has come up for me, which I'm pretty excited about. A similar opportunity came up last year, however at the time I did not feel really for it, and also believed I couldn't cope with the stress of it around planning a wedding/getting married. Now, I feel confident to pursue this opportunity, and that I will succeed with it. I can't give away much on here unfortunately, however I can let you know that the next couple of weeks should be very exciting for me (and I'm hoping I can share more on here in the coming weeks) 🙂
-I finally managed to get myself a haircut, after having my last one weeks before the wedding (so, it's been almost 6 months!!!!!) This has meant that my hair is now ready to be curled and set regularly again. Last night, I managed to successfully put my hair up in rollers (including silk scarf!), and have pretty good hair for work today. I finally managed to get myself a boar bristle brush (the type of brush most wet-setting gals recommend), and have found brushing out/styling the curls much better with this. The brush tends to help my hair be less frizzy (think 80s perms), and makes the curls more defined like the 50s/60s look I am after. Unfortunately, one part of my hair didn't curl properly, so I have a strand out of place, but otherwise I'm really happy with how my hair is, and will be looking at styling it more regularly!
-On the note of 50s/60s styling, I've been on a bit of a 50s/60s culture binge at the moment. I have started to religiously watch Mad Men again, and am just about to finish Season 4 (I swear, Joan Holloway/Harris is my style muse). I've also watched Hairspray recently, and forgot how much I loved the movie. I'm also very eager to watch Cry Baby and My Week with Marilyn soon, however these might need to wait until I've completed my postgraduate subject. I am also listening to lots of 50s/60s Rhythm and Blues, but might write more about this next week. But yeah…I'm getting a bit obsessed, haha. 🙂
-I've been keeping a few items in the back of my mind as purchases I'd like to make when we've caught up financially. I want to start gradually updating my wardrobe to be full of items that I am confident about: ones that I wear because I love them, not because they "fit" me and are convenient choices. So, I thought I'd share the items I'm currently lusting over on here to get them out of my system (haha):
The following Erstwilder brooches (I am an addict):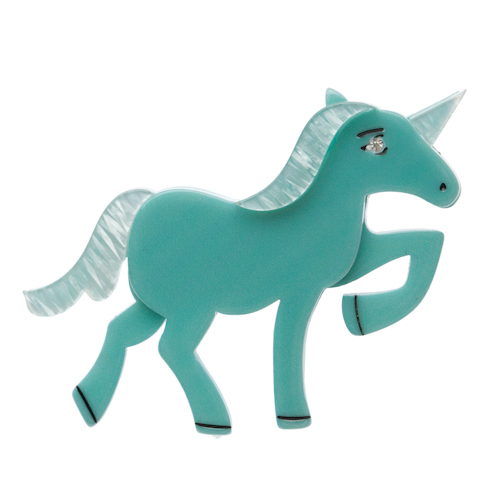 The unicorn is absolutely adorable, and I love the colour.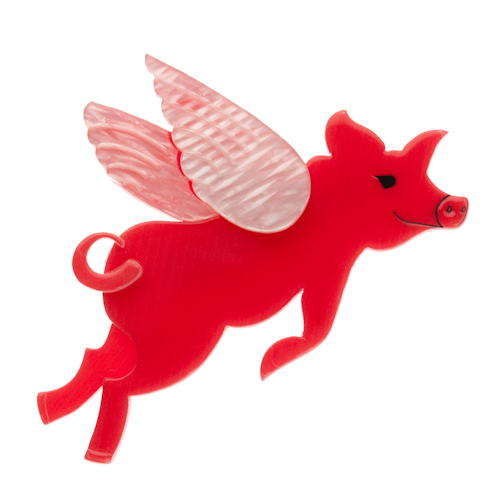 The piggy is so cute! Love the imaginative concepts of these.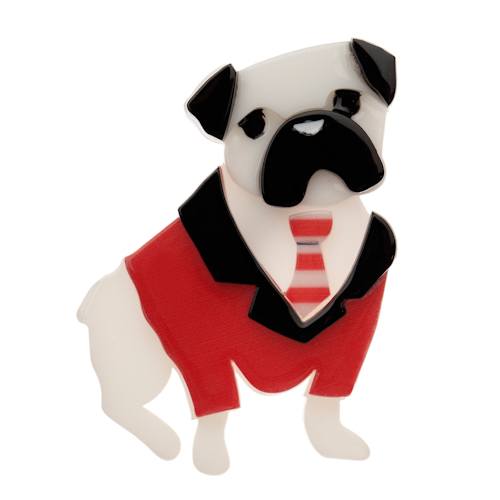 I'm also eyeing off this pug in a suit brooch:
All are available from the following site: http://www.littlewhitebox.com.au/
I do have a long list of items, but I'm not aiming to get these all in one go. It will be a project to span (probably) over the next year or so 🙂
-I am still playing WoW on a regular basis. This week, I haven't played as much due to study, however I have been focusing on getting my profession skills levelled-up. My main character specialises in Mining and Blacksmithing, and I've been following several guides to get these up to Expert (I'm only level 32 atm). My husband and I are hoping to spend some time doing some Dungeons with a group of friends in the next couple of weeks.
And that's about all I have to write for the past week! Thanks for reading 🙂